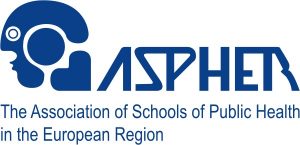 05-th of July 2018.
The international public health studies EUROPUBHEALTH PLUS, conducted at the Institute of Public Health of the Medical College of the Jagiellonian University in Krakow, were recognized as the best educational programme in the field of public health. On 22-nd of June 2018 this programme received the first ASPHER Deans' & Directors' Good Practice Award from the Association of Schools of Public Health in the European Region (ASPHER).
The award was presented in London at the annual meeting of the Deans and Directors of the universities associated in ASPHER, which is an independent organisation dedicated to strengthening the role of public health across Europe. ASPHER carries out its tasks by improving the training of public health professionals, facilitating the exchange of information and best practices, and implementing high educational standards. For many years, ASPHER has been supporting the professionalisation of healthcare specialists, helping universities to fulfil their educational, training and research tasks in the field of public health, at all academic and professional levels.
This year's award-winning EUROPUBHEALTH PLUS program has been implemented for 12 years (in the first period under the name of EuroPubHealth), from the very beginning with the participation of the Institute of Public Health in Krakow, which was also its co-founder. Apart from the Institute, the programme is implemented by five other renowned European universities, which form a consortium. These are:
EHESP School of Public Health (France),

Andalusian School of Public Health – University of Granada (Spain),

School of Health and Related Research – University of Sheffield (UK),

University of Rennes 1 (France),

Maastricht University (The Netherlands).
In addition to the above mentioned, 11 other universities and organisations, operating at national (Europe, North America, Asia) and international levels, are involved in the implementation of this Programme, cooperating as the Associated Partners.
The EUROPUBHEALTH PLUS is a two-year master's degree programme, operating under the Erasmus Mundus framework. In their first year, in Sheffield or Granada, students from all over the world learn the basics of public health, being taught in English or Spanish. The second year is dedicated to specialization paths chosen by students and implemented in Krakow, Granada, Rennes, Paris or Maastricht. At that time, the courses are taught in English, French or Spanish. During the second year of studies, internships are also being held and master's theses are prepared and defended. Every academic year is followed by the integration module "Building innovative and sustainable solutions to global health challenges", bringing together all students of both years of studies. This is being organized in Rennes, where the university coordinating the EUROPUBHEALTH PLUS programme is based.
On behalf of the Medical College of the Jagiellonian University, the scientific coordinator and project manager is Prof. Christoph Sowada, Director of the Institute of Public Health of the Faculty of Health Sciences. Many academicians of the Institute are involved in the implementation of the programme. More detailed information on EUROPUBHEALTH PLUS can be found at:
https://www.europubhealth.org/
Find more news and information on activities of the Institute of Public Health JU MC on our Facebook page (it is possible to read our posts in your native language – after logging in to your Facebook account)    click here